Changelog simplified.
Share product updates, important news and more using public changes page.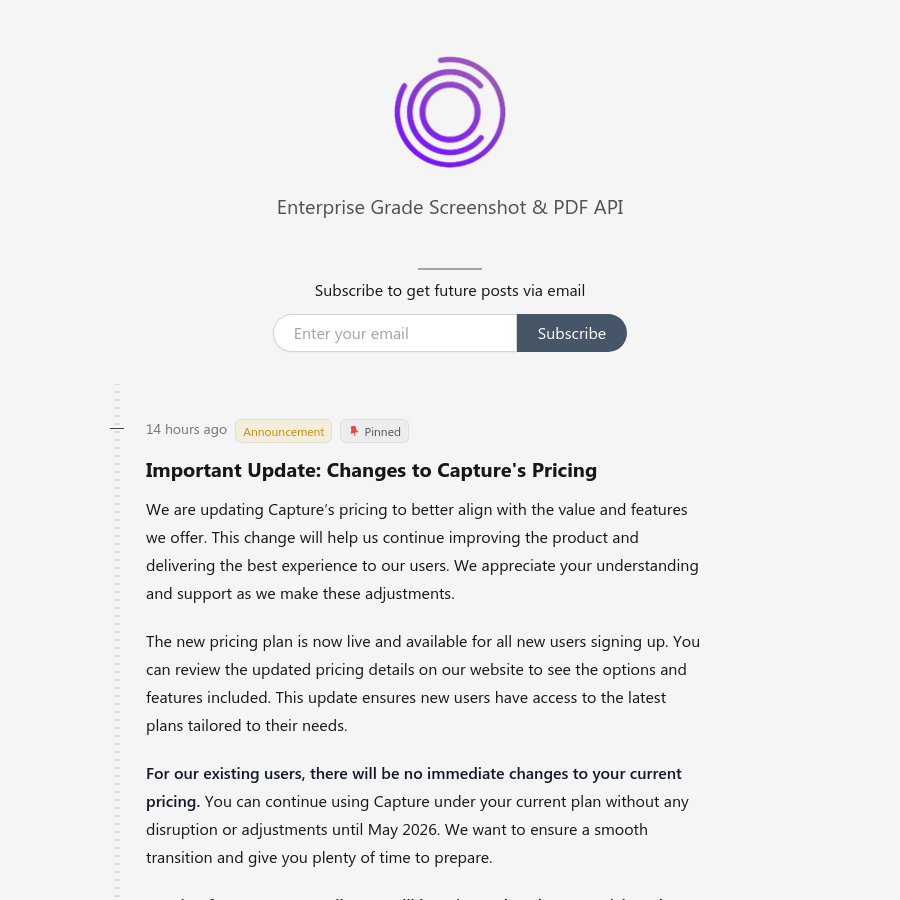 Frequently asked questions
Can't find the answer you're looking for? Reach out to our customer support team.
Do you offer free trial?

Yes, we offer a 14 days free trial.

Do you support custom domains?

Yes, we also provision SSL certificates for your custom domain.

How do I connect my page with other apps?

You can connect with other apps using our Zapier integration.

Do you support markdown?

Yes, we use a markdown editor for writing posts in your page.
Ready to dive in?
Create your first page today.