Changelog simplified.
Share product updates, important news and more using public changes page. Unlimited posts, custom domain, Zapier integration and everything you need for just $2/month.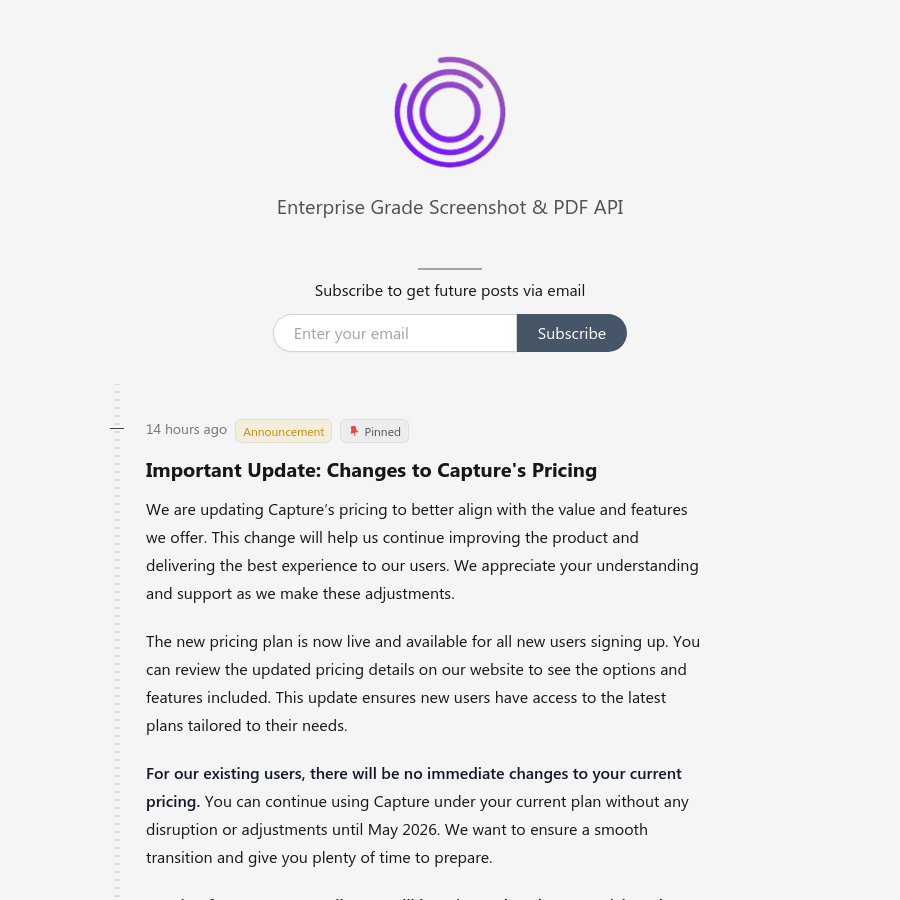 Keep users engaged with product updates
We offer a simple no-code changelog tool helps you create engaging changelog and efficiently deliver product updates.
Wallet-friendly
Get your page up and running for just $2 with a 14-day free trial.
White-label
Use your custom domain and branding to customize your page.
SEO friendly & fast
Our pages are Server side rendered, making them fast and search engine friendly.
Automate
With the help of Zapier integration you can set your page on autopilot.
Battle-tested reliability
We've an industry leading 99.9%+ uptime and our systems are highly scalable and redundant.
Designed for developers
Your page is available in plain text, JSON and markdown format letting you easily embed it anywhere.
Privacy
You can create private changelog pages that are hidden from serach engines.
Frequently asked questions
Can't find the answer you're looking for? Reach out to our customer support team.
Do you offer free trial?

Yes, we offer a 14 days free trial.

Do I need to enter a credit card to create a page?

No, you don't need to enter a credit card to create a page.

Do you support custom domains?

Yes, we also provision SSL certificates for your custom domain.

How do I connect my page with other apps?

You can connect with other apps using our Zapier integration.

Do you support markdown?

Yes, we use a markdown editor for writing posts in your page.
Ready to dive in?
Create your first page today.