Headwayapp is a changelog as a service tool that has been very popular and used by many companies. It is a great tool but it is not free and it is not open source.
In this article we're going to compare Headwayapp to couple of other tools and see if there is a better alternative to Headwayapp.
Lets start with the most obvious and the easiest to use tool: GitHub Releases.
GitHub Releases
GitHub Releases is a great tool for open source projects. It is free and it is open source. It is also very easy to use. You can create a release by creating a tag in your repository. You can also upload binaries and other files to the release. You can also add a description to the release.
The downside of GitHub Releases is that it lacks any sort of customization, you cannot add a logo, you cannot add a background image or publish it using a custom domain. But if you're looking for a free and open source tool, GitHub Releases is a great option.
To get started with GitHub Releases, check out this article: How to create a GitHub release.
changes.page
changes.page offers a free plan that allows you to publish unlimited changelogs, comes with several customization options and it is very easy to use. You can create a page and have it ready in a few minutes. You can also add a logo, a background image and publish it using a custom domain using the paid plan. It also allows you to automate the process of publishing changelogs using Zapier, and this is available in the free plan.
The paid plan also allows you white label the page and make it your own. Unlike headwayapp, changes.page is only $5/page/month which is a great deal compared to the $29/month that headwayapp charges.
Create your changes page here.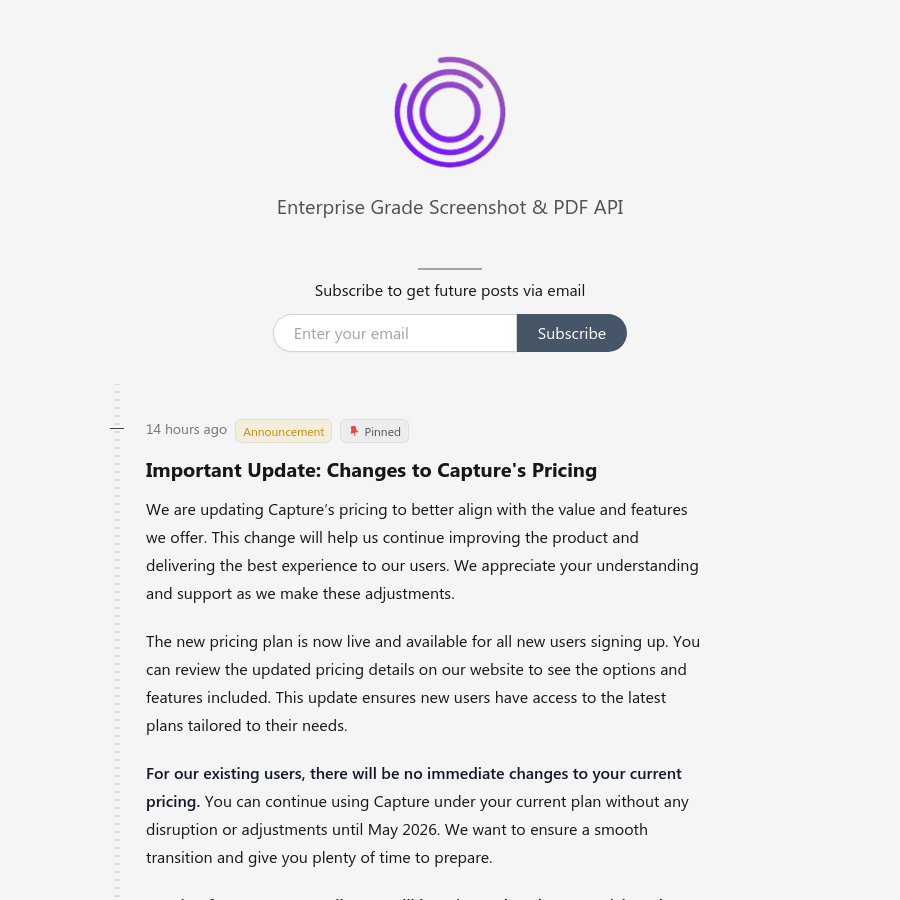 Announcekit
Announcekit is another great tool for publishing changelogs and offers even more features compared the tools we've discussed so far. Announcekit allows you to collect feedback from your users, send emails and even create targeted personalized updates for specific user segments.
But it does come with a price tag of $79/month which is a lot more than the $5/month that changes.page charges. Unfortunately, Announcekit doesn't offer a free plan.
Read more about Announcekit.