Choosing the right changelog tool for your software development team can be overwhelming with the abundance of options available on the market. However, it is crucial to have one in place as it plays a vital role in the development process.
In this blog post, we'll take a look at the five best changelog tools for 2023, based on features, pricing, and customer reviews. Whether you're looking for a simple way to track changes or want something more robust, we've got you covered. Let's get started!
What is a changelog tool and why do you need one?
A changelog tool is an invaluable resource for product teams who need to keep customers informed and engaged with their product. With a changelog tool, customers can easily view updates to the product and provide feedback quickly, giving product teams more insight into customers' needs. Changelogs also encourage customers to stay engaged with the product and feel connected by being the first to know through updates. Changelogs can be used to effortlessly update customers on product changes, promote new features, or relay bug fixes that have been released. It's no wonder why changelog tools are essential for managing a successful product today.
Our Top 5 Picks for 2023
1. changes.page
It is the perfect tool for businesses looking to streamline their communication efforts and keep customers and stakeholders informed. With an unlimited number of pages and posts, you can easily share important updates, news, and announcements with your audience. Plus, our post scheduling feature allows you to plan and schedule your content in advance, so you can focus on other aspects of your business.
Our platform is also SEO-friendly, meaning you can optimize your pages and posts for search engines to help increase visibility and drive more traffic to your website. We also offer custom branding and domain options, as well as whitelabeling, so you can fully customize your page to match your brand and make it your own.
Additionally, we have an embeddable widget that makes it easy to share your updates on other websites and platforms, and our email and RSS feed subscription options allow your audience to stay informed without having to constantly check your website. With our workflow automation, you can also streamline the process of creating and publishing content.
While all the other competitors are charging an arm and a leg, changes.page is the bargain of the century! For only five bucks a page per month, you'll be getting the best bang for your buck! So, if you're looking for an easy and efficient way to keep your customers and stakeholders informed, look no further than changes.page.
Create your changes page here.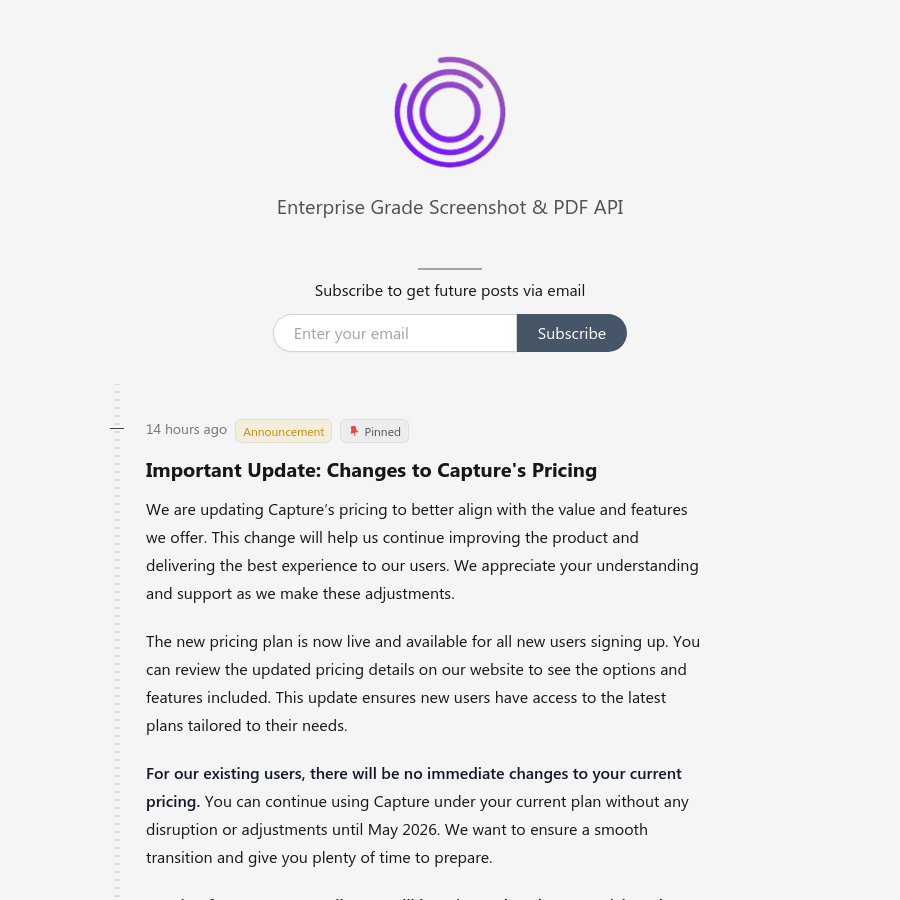 2. Makelog
If you're looking for a feature-rich changelog platform, Makelog is definitely worth checking out. It's similar to changes.page in many ways, but it does offer a few key differences - namely, the ability to have multiple team members and a higher pricing point.
Like changes.page, Makelog includes a variety of useful features such as a public changelog, internal changelog, custom branding and domain, segment integration, and the ability to publish to Slack, create an RSS feed, and embed a widget. It also offers Google SSO and email subscription, as well as workflow automation.
However, it's important to keep in mind that Makelog does start at a higher price point of $29 per seat per month. So, if you're working on a team with a bigger budget, this platform might be a great fit for you.
Checkout Makelog here.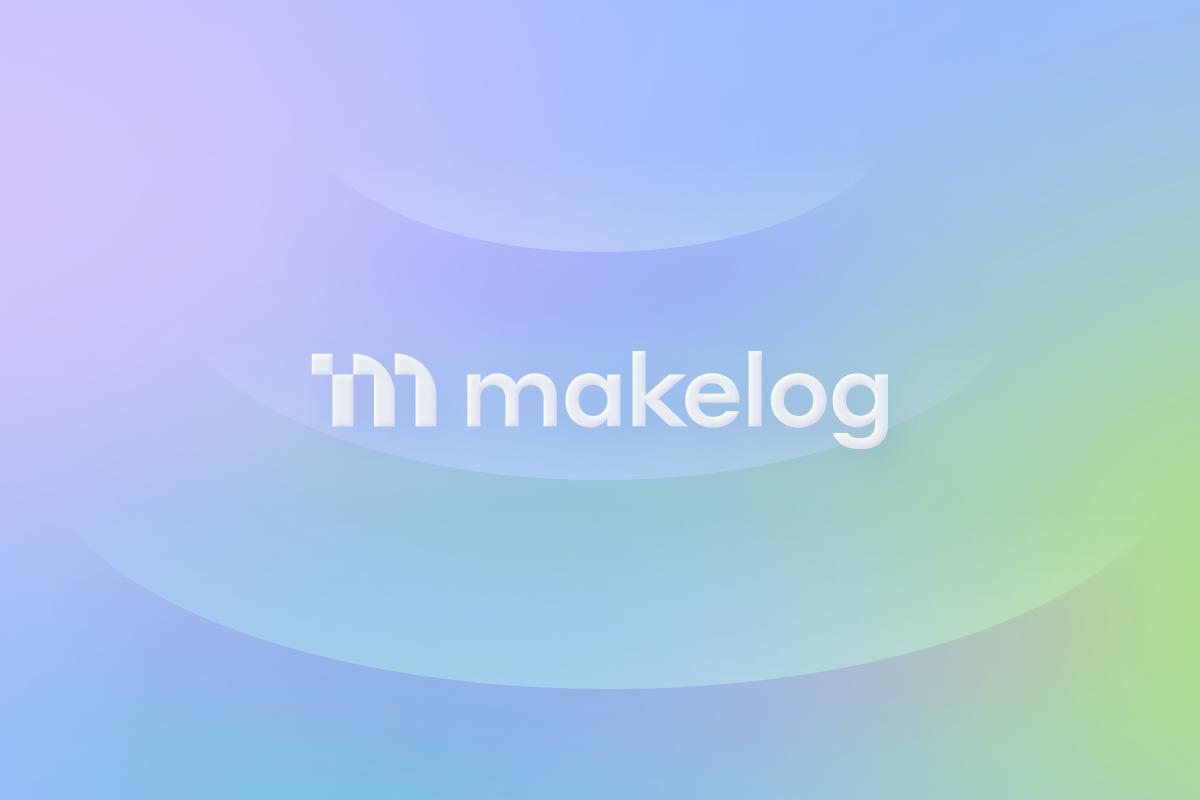 3. Beamer
Beamer is a popular choice for indie builders and personal projects, but it's also used by many large organizations. One of its key features is the ability to create a changelog page on your website and add a widget to your app. It's user-friendly and easy to use, making it a great option for those who just want a simple changelog tool.
While Beamer is free to use, there is a catch. The free version only allows for up to 1000 monthly visitors and does not include any feedback features. If you need more, the pricing can be a bit steep. However, the paid version offers a wide range of features and possibilities. The cost starts at $49 per month, with the potential to increase based on the number of monthly visitors.
Checkout Beamer here.
4. Announcekit
If you're looking for a tool with even more bells and whistles than the ones we've already discussed, Announcekit is definitely worth checking out. Not only can you publish changelogs, but you can also gather feedback from your users, send out emails, and even target specific groups with personalized updates.
However, this advanced feature set does come with a higher price tag of $79 per month, which is more expensive than other options on the market. And unfortunately, Announcekit doesn't offer a free trial plan.
Read more about Announcekit.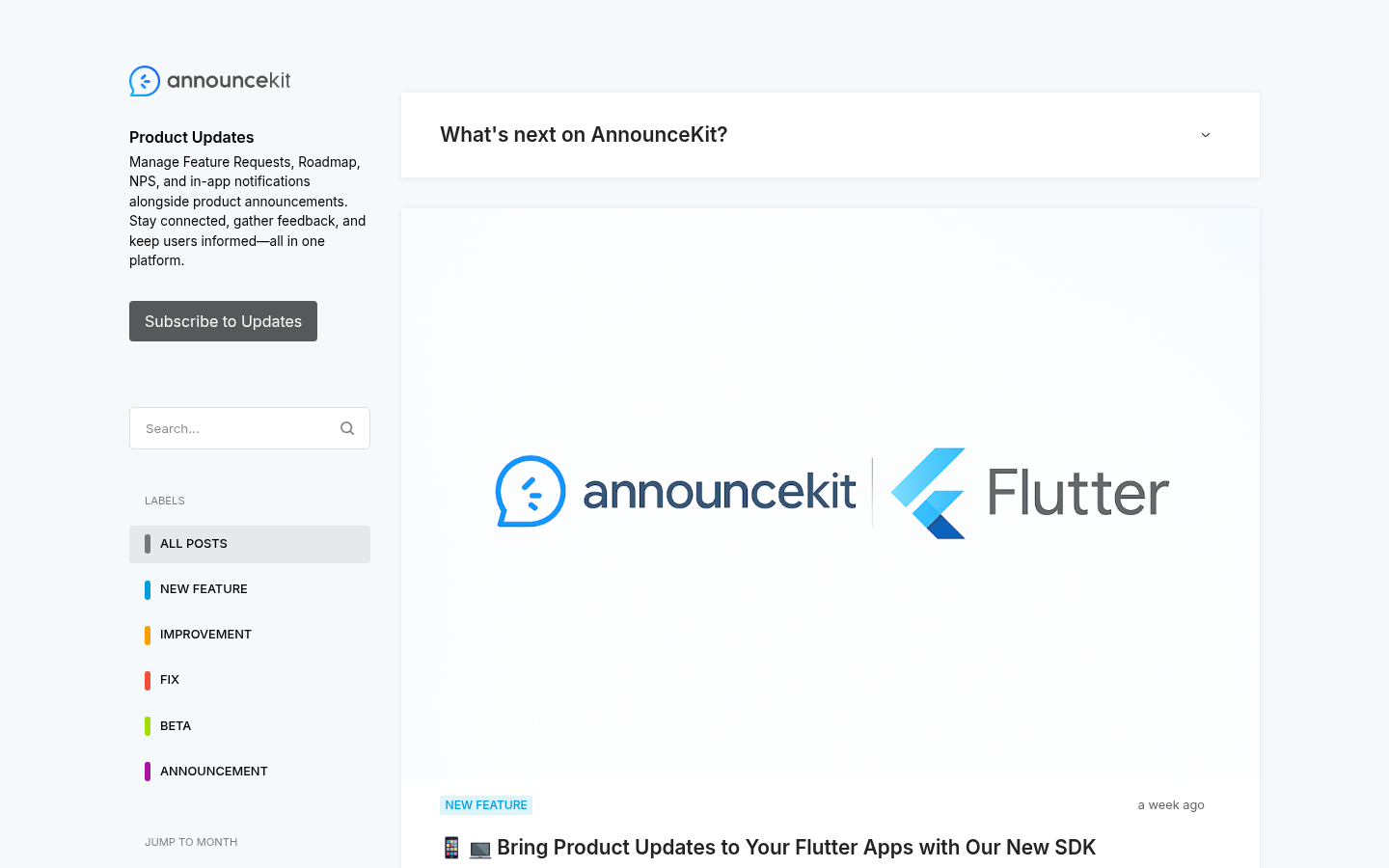 5. Canny
In our final review, we take a closer look at Canny, a feature request management tool that offers a comprehensive solution for businesses looking to improve their customer engagement and product development processes. While Canny is on the higher end of the pricing spectrum, it provides a robust set of features that go beyond simply tracking changelogs.
Canny acts as a central hub for collecting and organizing feature requests, allowing companies to gain a deeper understanding of their customers' needs and prioritize their product roadmap accordingly. The platform also functions as a community forum, enabling businesses to maintain a continuous dialogue with users about new features, product updates, and progress. Users can also vote and request features, making it a truly collaborative tool.
We recommend Canny for larger organizations and enterprises, as it offers a wealth of integrations with third-party tools and can meet various compliance requirements. The non-free plan starts at $400/month, but the added functionality it provides makes it a worthwhile investment for businesses looking to take their customer engagement to the next level.
Checkout Canny here.
How to choose the right changelog tool for your needs
In conclusion, choosing the right changelog tool for your project can be a challenging task, but by considering factors such as project size, cost, and customer reviews, you can narrow down your options and select a solution that meets all of your requirements. Additionally, utilizing a changelog tool effectively involves creating a collaborative environment, engaging all stakeholders, and ensuring the tool is intuitively designed. By following these tips, you can fully leverage the benefits of changelogs and streamline your development or collaboration process.